with ... Shaun Simpson
Scottish rider Shaun Simpson knew that coming into the MX1 class it was going to be a tough season. Hard work and learning to ride the bigger 450cc machine was part of the goal for 2011 and that is pretty much how it has worked out.
We caught up to Simpson and asked him about his early season results and how it is being part of one of the best known family unites in the GP paddock.

Shaun, how is it working with a Belgian team after being involved with the Red Bull Teka KTM Factory team in 2010?

It's been different working with LS Honda, it's a Belgian team, and the workshop is like an hour away from my home, while when I rode for KTM the workshop was eight hours away in Austria. There are less people involved and if you need something, it is easy, it's a more close knit group and you work things out together. My father is still involved and I like that and also my brother is my mechanic.

Are you still getting a kick out of having your own house in Belgium?

I still like having my home. I went to Scotland for a week and it was the first time I was really happy to be home. There are so many different tracks and I get to hang out with my friends and it is such a different feeling. Belgium is great when you get there and it's still great, but you start doing the long laps at Lommel and it gets a bit boring.

How is it being around your parents so much?

My parents are pretty chilled; I still spend a lot of time with my parents, so it's not unusual for me to be around them. Sometimes it's nice to get time away from each other, do different things, but we are a good team and we work well together.

How did you feel in those early season World Championship races when you rode the 450cc for the first time?

2011 so far, racing aside, it's been really good, I feel at one with the bike, every time I ride it is like a learning day and I didn't think it would take me long to learn the bike and it didn't. As for racing, I feel like I am riding the track and not racing it, that is a cool thing, I am not at my full potential. The first two GP's went really bad, in Bulgaria we changed some things on the front end of the bike and I got really bad arm pump and for Valkenswaard I was just so tired. I don't know what it was. I was also sick at the end of the motos.

You seem to be doing races every weekend, even between the Grand Prix, do you enjoy that?

We also have some Belgian races and although I do the series for the team, it's much less pressure than at the GP's. There are only half a dozen good guys and at the Grand Prix there are like good guys. I am still learning in the MX1 class, I am sure I can do it; I just need to get back on track. Even in the British races I am obviously the favorite going in. In the last round it was muddy and I didn't get great starts and by the time I caught Brad (Anderson) it was too late. I was happy with my riding. I crashed in the second moto, but I was too far back. The main thing was it was good fun and I enjoyed it. My fitness and speed is perfect.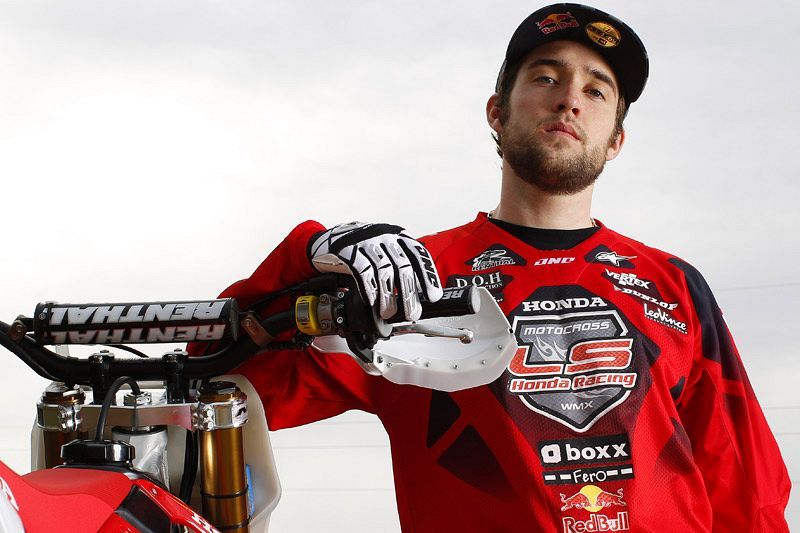 Photo: Shaun Simpson - Ray Archer image