wth ... Anthony Boissiere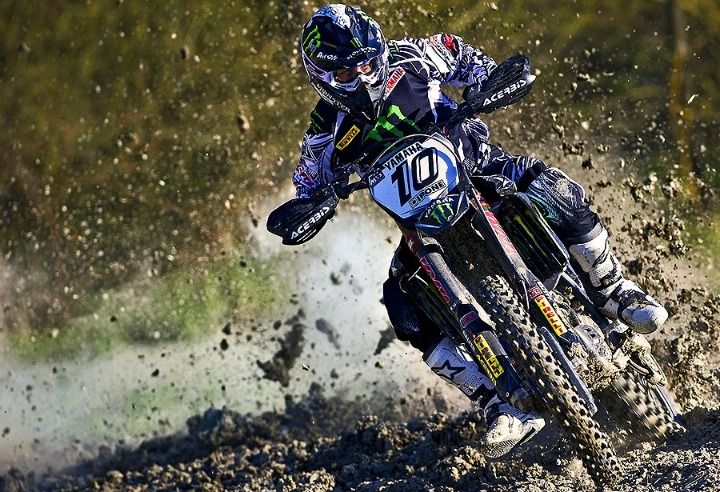 Photo: Anthony Boissiere - Massimo Zanzani image

The likeable Frenchman hasn't set the World on fire since his amazing performance at the 2008 Motocross of Nations, held at the Donnington circuit in England. Having battled with the likes of Ryan Villopoto, the Yamaha mounted rider showed the World what a talented rider he is. Problem is since that day in the sun in England, he hasn't really shown that same speed.
This year he holds down 15th place in the MX1 series points after two rounds and has a total of 28 points. Wanting a top ten finish by season's end, it's going to be hard work for Boissiere, but he has the talent to make his goal come to life.

We sat down and spoke to him about his past and also the present. It's been a bumpy road, but hopefully 2011 will bring him some success.

Anthony, can you tell me about that amazing race in 2008 when you fought with the best American riders at the MXoN?

Yes, at the Motocross of Nations in 2008 I was so happy to ride for the French team and it was a good race for me and also had a good start in one moto. I was fast and it was a good experience. I showed myself to the Motocross World, and even did a lap in front of Ryan Villopoto, but since then it's not gone so good.

What happened in 2009?

I was in the same team the following season, but I crashed many times in 2009 and it was a difficult year for me. I then started working with Georges Jobe and that helped a lot. With Georges I worked different, not harder, but I did it the correct way.

What is your goal for 2011?

This year I want to finish inside the top ten, but it's going to be tough. I will try and do my best in every race. In Bulgaria I was fast in the training, but I crashed twice and I was a little bit sore, then on Sunday I had a good race, not a good start, but a good race. My result wasn't great, but my riding was good.

And do you train also a lot with Arnaud Tonus?

I work a lot with Arnaud (Tonus) and we live near George's house. We train two or three times a week, running together. George taught me to have better endurance and also technical side.

Which circuits do you like in this year's calendar?

In this World Championship I like Bulgaria, also St Jean and I love Glen Helen; I am really looking forward to going there. It's unbelievable. I like to go there and race.

And you are one of the few French riders who don't do Supercross?

That is correct, I don't do Supercross, and it's not my thing at the moment. I did it many years ago in the French Championship, but not anymore; my team doesn't want me to race it.