with ... Jason Dougan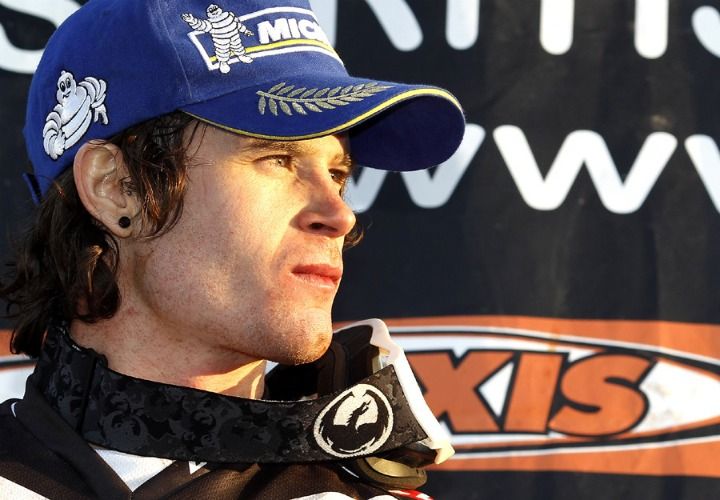 Jason Dougan - Courtesy of Youthstream - Ray Archer images
Having raced the FIM World Motocross Championship for many years, the Bike It Cosworth Wild Wolf Yamaha rider knows that it's now or never in his quest for success on the World scene.
A top 15 place in the opening moto of the opening race of the FIM World MX1 Championship in Bulgaria, Dougan looked good to score major points, but a crash in the second moto took him out of the picture as he failed to finish. At Valkenswaard he ran 18th and 19th for 21st overall.

Geoff Meyer caught up with Jason to ask him about his preparation for 2011 and what he expects from the season.
Jason, I remember talking to you in the winter and you were busy training with Zach Osborne. How did that all go?
I got the opportunity to go over to America and train with Zach. I decided to try and do something different because I normally train with my dad. Just took that chance and trained with Zach and his trainer. We went to Vegas, climbed mountains and did long bike rides. I feel better than ever, I have to be honest. Not maybe in fitness wise, but I have done a lot of riding with Zach and I feel better on the bike at this point of the year than I have ever had.
That is something in itself and must give you a lot of confidence.
I normally come in steady and I feel like I am two steps up from where I usually am at this time of the year. I have come to realise I need to get myself together. I have had chances before and not taken advantage of them, and I know now I am getting older and I need to knuckle down and take my chance.
You won't get too many teams better than the Bike It Cosworth Wild Wolf Yamaha team. Do you understand that?
Yes I do. I also have a great chance with Steve Dixon's team and I know this is a good FIM World Motocross Championship team and I love the bike, so it's all up to me really. If I don't do it this year then I won't ever do it.
What do you expect from your races in the FIM World Motocross Championship?
I don't know what to expect from the World Championship's races. I didn't do it in 2010 and I went into Bulgaria just wanting two top 15 places and build on that. I mean, I kind of know what to expect and I know that the GP's are tough. The top 15 riders in the MX1 class are all possible GP winners, but I am confident and I feel good all round.
How do you and Zach do it in training, do you have real races to prepare for the GP races?
Zach and I race in practice, and we usually push each other. My speed is similar to his speed, but Zach seems to improve at the races, I need to ride the same in the races as I do in practice. I think we both work off each other really, he helps me with some things and I give him some advice which he finds positive. I think we both bounce of each other really.