from ... Sylvain Geboers
The FIM Motocross World Championship started in superb fashion for the Rockstar Energy Suzuki World MX1 team last weekend when Clement Desalle clinched victory after an exciting duel with Steven Frossard across the jump-laden hard-pack of Sevlievo for the Grand Prix of Bulgaria. It was a memorable launch to the season for the Belgian squad and Team Principal Sylvain Geboers with the 2011 factory RM-Z450 race machinery and reinforced the belief many uphold regarding 21 year old Desalle as one of the firm favourites for the MX1 title this season.


Sylvain Geboers:

"It was an ideal start not only for us but for people who like the sport because the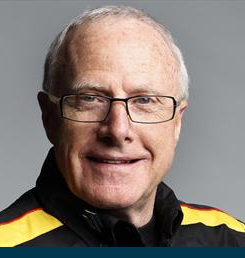 racing was very entertaining. It seemed like we had a record total of good wishes and congratulations afterwards; everywhere from Japan, USA to South America. It is great to see that people are watching and following us.
Clement has prepared himself well for this season and has worked on his weak points. His fitness has really improved compared to last year and he is still very determined but is now riding a little bit more with his head. An example of this was seen in the second moto. He took the holeshot but was passed at the beginning and did not react badly to this. He continued to ride at his own speed. I think this shows that he is not putting himself under pressure. On the last lap of the first moto he was already thinking ahead and trying some new lines for the next race; that was when he was unlucky to run off the track. Overall I was impressed by his performance.
He sets-up the bike to a point where the changes we make are minimal. He likes the bike to be predictable. Steve Ramon is a little the opposite and needs to feel comfortable on the track every weekend. Clement just needs to know how it will handle and then he says 'the rest is up to me.'
It was difficult to find the set-up for Steve and if I look at the comments from previous years then it is almost the same story with arm-pump and the suspension being too soft. I don't think the track was the most attractive for him and he dislikes the high speed. We tried to help and we will keep working together but it seems that the new generation of riders are not thinking about being smooth, just raw speed and they are wide-open. The difference between Steve and the leading riders is very small but he still wants to hold on nicely. He has to change his attitude a little bit.
The second round of the series is at Valkenswaard, near Eindhoven, which is close to the team's workshop in Lommel. Clement is hoping to forget 2010 where a crash in the first laps of the opening moto saw him dislocate his shoulder. We didn't know what happened there last year and I still think Clement does not know. He has been riding in the sand recently and I think he is more comfortable on that type of terrain now compared to last season. I expect him to go for top five positions in both heats."