from ... David Knight
Tom Sagar and David Knight looking for a Strong start in World Enduro Championship
The opening round of the 2011 Maxxis FIM Enduro World Championship starts this weekend at the venue of Ponts in Spain with two British riders looking for glory. Those two riders are David Knight in the E3 class and Tom Sagar competing in the E2 class on a 450 KTM machine.
Championship begins in the small Catalane city of Ponts, located in the surroundings of Lleida about 40kms in the North West and between Seo de Urgell and Lleida. The Moto Club Segre have planned a very technical circuit of 75kms across the two days of racing and the Super Test starting the event off at 20:30 on Friday 1st April at the Motocross track.
David Knight will be going into the opening round of the eight round championship looking to make the best start possible as reigning Champion and one of the main title contenders for honours again in 2011. Many people see Mika Ahola as his main competition for the 2011 season in the E3 class. Tom Sagar on the Fast Eddy Racing 450 KTM will be competing in the E2 class and has already made a good start to the season in the ACU British Spirit Enduro championships battling with David Knight and actually beating him at round 2 of the championship, so will be hoping to take some of that form into the World Enduro Championship events.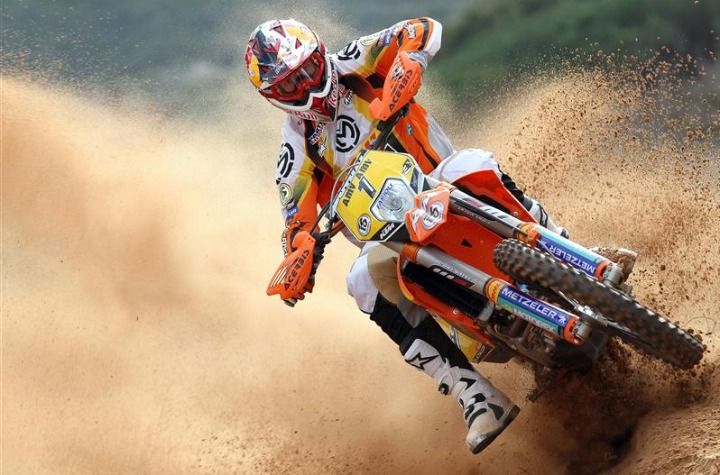 David Knight. Photo courtesy of ACU - no photographer credit given.