from ... Antony Sproull
Obviously the recent, tragic events to strike our home city of Christchurch have been life changing and have had a serious effect on life as we know it. First and foremost, my heartfelt thoughts are with all those that have been directly influenced by the earthquake, through physical or material loss. Thankfully for Catherine and myself, and close family & friends, we have managed to come through unscathed.
It has been a time of reflection, both personally and in business, and motorcycling being the last thing on everyone's minds through these times, I'd be lying if I didn't think of chucking in the towel. Just as in racing, you can do everything within your power to win, but it's not enough because things can happen outside of your control. But you hold onto the dream, never losing
sight of the goal, and know by working smarter you can still do it. As you will see below, thankfully for me I've been able to travel to other regions to continue my coaching and fill the continued requirement for professional coaching.
To all of my loyal sponsors, thanks for sticking by me during these trying times. Together, we will work through anything and I look forward to good times ahead.
Race Reports: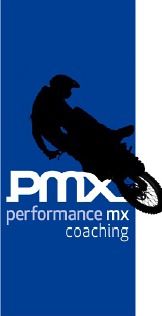 Southland Champs 14 February at Birchwood Station, Riverton.
Micah McGoldrick - 1st Junior 125
Cody Murphy - 3rd Junior 125
Antony Sproull - 3rd MX1 - relegated from 2nd for yellow flag issue

Antony Sproull - 1st Mx1, 2nd in Richard Dale Memorial Feature Race

2011 Club Day Earthquake Fundraiser - 27 March.
Micah McGoldrick, Cody Murphy, Jonas Meyer, Marshall Phillips, Blake James, Nic Growcott, Kieran Chattam, and Antony Sproull. Great chance to work with my Junior National riders, pushing them through 20 minute motos at our recently renovated track in West Melton.

Coaching Report:
Three major events have kept me busy of late.
1. Elite Road Racer Training (off-bike)
2. Southland Coaching Trip. A great couple of camps held recently, one in Winton and the other in Gore. Thanks to the 20
odd Southlanders who attended, great tracks, great people, and a ton of skill development.
3. Junior Nationals build up. There are almost a dozen top local riders that I'm coaching on a weekly basis, with the
goal of representing our province with pride in Tokoroa. Our aim is to return with the best results that Canterbury
rider's have ever achieved at a national event in the North Island.
PMX upcoming coaching clinics:
Junior Nationals pre-event training clinic - Cromwell Track 16/17 April