with ... Steve Ramon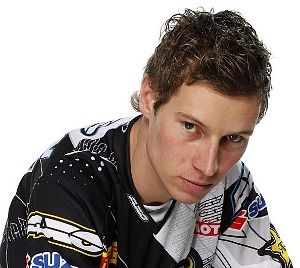 Rockstar Energy Suzuki World MX1's
Steve Ramon
, twice FIM World Champion and seven-times Belgian number one, is now the senior statesman of the premier MX1 class at Grand Prix level. 2011 will be the 31 year old's sixth campaign as a factory rider with the RM-Z450 and 'The Bomb's' relentless consistency - he has finished outside of the final top five only once since 2004 and this was through a broken neck in 2009 - means that he cannot be discounted as a viable contender for the crown.
Here the Belgian talks about his recent historic win in the prestigious Le Touquet beach race, the upcoming challenge in the World Championship that begins on April 10th in Bulgaria; and his insistence on pushing for an eighth domestic title.

The Le Touquet win was a great start to the year; did that mean any great change to your training prep?

"Not really, of course you need to be in good shape already, perhaps not 100% but you need to be prepared for something like Le Touquet. I did my normal program in December and started riding in January, maybe a bit more in the sand with a view towards that race. For me it was a challenge to go there and have a go. I wanted to win but I didn't really know what to expect especially because I was going up against other guys with a lot more experience in beach races and that one in particular. Le Touquet is a big event with a lot of people watching and everything went really well; my riding, the pit-stops. I've always wanted to win it - badly - at least once. It was great to have the chance and such good support from Suzuki. I was so happy afterwards and Suzuki was also as it was their first attempt and victory there, so it was an ideal day."
So among the two World Championships and seven Belgian titles it stands as a career highlight?

"For sure. I have won beach races before but this was the big one that was missing. It gave me a really good feeling."
You are now the oldest rider in MX1...

"No !"
Afraid so! But do you still feel young on the bike?

"Sometimes yes! Although last year I had many small little injuries that I couldn't recover fast enough from and it was very frustrating. It was hard to train and sometimes your mind does wander and you think 'maybe I am getting too old' but then you have one good race and it boosts your motivation again and you really want to train and work. The young riders are strong and fast and it is not easy to fight with them but I think my speed is still OK and as long as I feel in good shape then I will go for it. After a race it can take me longer than one day to recover but that's the way it is!"
You're entering your sixth season with Suzuki...

"For me it is the easiest and best way to go racing. From the beginning I have felt good in the team. We have good working relationships and I was happy to do another season. The bike is very good and the fact that the team is based in Belgium makes things simple. I didn't have the best year in 2010 and it took a while for things to be sorted out at the end and for Suzuki to make a decision for 2011. I think I have been with Suzuki now longer than any other manufacturer."
Are there any significant changes to your RM-Z450 race bike for '11?

"Not much, just some small details because I was feeling really good on the bike last year and it is difficult to make it better every season. Of course everyone tries but to make a big improvement is not so easy. I tried some new things and if there is something I want to change from my side then the team do what they can to achieve it; the bike is ready to win."
Will you contest the Belgian championship again and go for that eighth title?


"Yes! The same schedule for me. I'm not a person who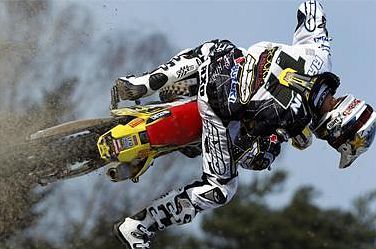 chases records. I have to train anyway, so why not race? The events are not so far and it is a good chance to see my fans, those who cannot come to the GPs. There was a time where I was thinking about doing less races and focusing only on the World Championship and of course the MX1 title is important but for me so is the Belgian series. It is also good for the sport in Belgium to have GP riders involved because it is not getting easier for motocross in our country."
One of your goals must be to stay in good shape. If that happens then you'll be going for the Championship...

"Yes, that's my goal. Last year I was not always healthy and when that happens then you stand no chance of battling with the top guys. One of the hardest things is to go all year without a physical problem; there always seems to be something. I want to stay fit, work hard and see where we are at the end of the season. I want to win a GP and get more podiums but you need bits of luck here and there. The Championship is the main aim but I will tackle it in a bit more of a relaxed way now."
There are younger, fast Belgians like Desalle, De Dycker and Roelants. Do you still feel that your profile matches these riders?


"Yes, but things change and it is like that. Clement is a good rider and I think he will do well this season. I don't have that feeling that I'm 'going down the other side' but of course the time will come when the others will be better, hopefully not so soon! Overall it is good to have other fast Belgians."
You have experience of competing in every single MX1 GP series since 2004. With your success and track record does it help you feel comfortable in your own shoes?

"The experience helps. I think you can see the difference with say Clement for example, when he has a problem he gets a bit nervous but he is young and that's normal. I can take it a bit more relaxed now and I think people's expectations of me are less than say for Cairoli, Desalle or any of the 'favourites.' There is always pressure because I'm on a factory team but I know that if I am in good shape then I can still make it difficult for those guys."
Copy and photos courtesy of Team Suzuki Press Office.