with ... Harry Nolte
Interview by Geoff Meyer, courtesy of Youthstream. Photo: Geoff Meyer.
Of interest to us in New Zealand is the comments about Ben Townley. Meyer asks Nolte about the teams preparation as we come closer to the pre season races in February.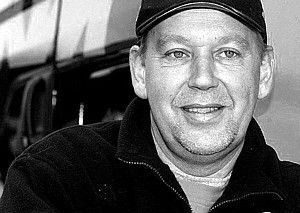 Q: Harry, what's the story on Ben Townley, when will he come back to Europe?
Nolte: He will come out on February 15; at least that is the plan. He wants to start riding in about two weeks, but he will come out on the 15th because we need to do a photo shoot and some other things. We will see which races he is going to do. He won't do Valence or Mantova, probably some French Championship and Hawkstone Park. He had dislocated hip, but he wants that it heals up and he really wants to be ready for the GP's.
Q: You have three guys in the team with Tommy Searle and Max Anstie in MX2, and then Ben in MX1. How do you think the season unfold for him?
Nolte: I think Ben has the speed to beat Antonio; it's difficult to know for sure what will happen. I think Ben should finish top three and we see how the rest goes.
Q: Cairoli is very consistent, how will Ben deal with that?
Nolte: That is the thing we have to look out, we have to look at the first few Grand Prix's and go from there.
Q: And for Max and Tommy in the MX2 class?
Nolte: For Max and Tommy it's going to be tough, I mean both Roczen and Herlings will be strong, but I have confidence with our riders. I saw Tommy riding in America and he is really good, we have to work with both Tommy and Max in the sand tracks. They will come on February the 8th.
Q: Do you think it will just be Ben and Antonio fighting for the MX1 Title?
Nolte: I don't think it will be just Cairoli and Townley, I also think Desalle and Barragan will be strong. I hope Ben can go for the Championship but we have to see.
Q: How has Max and Tommy's preparation been?
Nolte: Max was riding two or three weeks after Bercy, so that is okay and Tommy is also riding. We decided not to do Supercross with Tommy because the time is too short. We talked to him, Mitch and me and we decided not to do it. The weather was not good over in California and he didn't have enough time to get ready. So now we just get him ready for the GP's. He is in America now and both Max and Tommy will do some testing around the 21st and 28th. Max will race Valence and Tommy will do Hawkstone Park and some of the French races.
Q: What about yourself, what have you been doing lately?
Nolte: Working really hard, making some improvements, testing the new 450 and also making the workshop bigger for the extra rider. We do a lot with the noise testing and also Heikki Van Den Berg is riding it a lot for us on the 450.
Q: What is your opinion of Roczen in America; will he have success this weekend? (in referrence to Anaheim1 last weekend - Alan H.)
Nolte: I think he will have success, he is very good. I am not sure he can win in Supercross, I've never seen him, of course in Outdoors he can win straight away, but Supercross I think top three for sure.