Catch-up with Courtney Duncan
Courtney Duncan (Yamaha NZ) recently claimed the 2014 New Zealnd Women's Motocross Title, proving yet again there is more to come from this 18 year old - #151.
Already in build-up mode to race 2015 NZ Motocross Championship 125cc Class,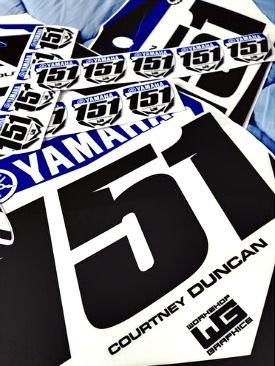 Courtney impressed plenty on track and off on what she is capable of in terms of speed, skill and fitness against her class peers.
Courtney: "I just keep working hard, stay healthy and focus on what I want to achieve. I have fun which makes everything all good. Definitely for 2015 NZ MX Championships I want to go out and dominate and show I can match it with the best in my class."
Juggling training, gym time, work and chill out time with friends, Courtney has her sights set on completing NZ's MX Series, and then onto competing overseas.
"I just try to balance everything really. I get in as much riding as I can, fitness time and spending time with my friends to keep the fun in it. I'd love to compete in the Worlds Women's Motocross Championship as it's been a dream of mine to be World Women's MX Champion. I'd love to tick off that box one day."
Filming with TV3 Sports News last week at Titri Park in Mosgiel, Dunedin, Courtney showed her profession at the highest level, speaking candidly on what the sport involves and her goals for the future.
Moto-Media will advise the date to air: TV3 Sports News 6.40pm.
Film clip Credit: Motion Video

Copy Sharon Cox - www.mxlink.co.nz