from ... Jay Foreman
Jay Foreman is the Team Manager for Rockstar Motul Suzuki's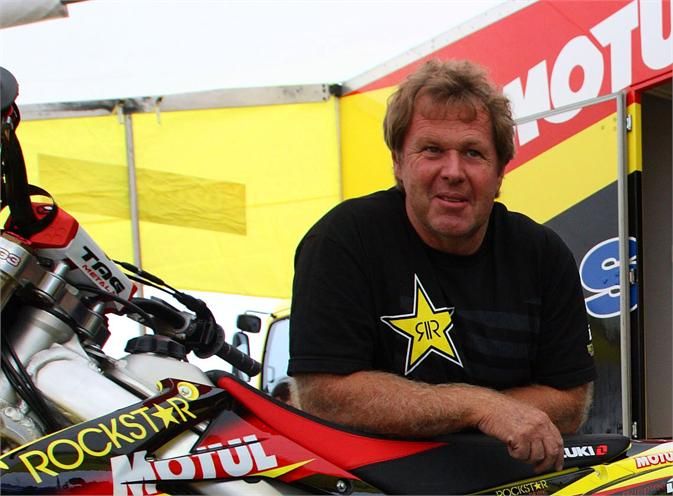 Australian Motocross and Supercross teams.

The last time we caught up, Team Rockstar Motul Suzuki was finishing up the 2010 Motocross Championship. It was a challenging season but we learnt a lot which put us in a good place coming into Supercross.

In 2010, our Supercross line up is Matt and Jake Moss, plus Lawson Bopping and right now, we are five rounds into a seven-round series and are pretty well placed. Both the Moss's came back from the US carrying injuries and not full of confidence, but we have worked hard to get them into Championship contention.

In Pro Lites, Matt has led the Championship, but one DNF means that he now sits four points off the lead. He is gunning for his third consecutive Australasian Supercross Championship so he knows what he has to do to win it.

In Pro Open, Jake has had a slower start to the Championship, but he is steadily improving with a third and a second overall in the last two rounds. We are looking for him to step it up for the overall win this weekend.

Both the Moss's now have a target to aim at. They are not leading the Championship which means that they don't have to protect their points. By chasing the Championship leaders they know what they have to do over the last two rounds: Lawson has shown he has the speed to win races and has done that by claiming the overall win at round three, but he needs to improve his consistency to win a Championship. There is no doubt he has the speed and his consistency will improve as he matures as a racer.

We are looking forward to an exciting last two rounds, which include seven point-scoring races, so with 175 points still up for grabs, anything is possible.