from ... Troy Herfoss
Two years ago, at the start of this amazing adventure, if you had asked me if I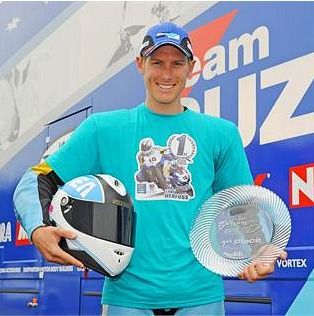 would be Australian Supersport Champion in my second year of road racing I am not sure if I could have answered you, but here I am and it is a dream come true.

This year started differently to last, as I had more confidence. I had won the final race of the 2009 season and I was consistently testing faster than my opposition. So coming into Round One at Phillip Island I knew I was in with a good chance.

Round One didn't go exactly as planned though. In Race One, I nearly got taken out by a rider on the finish straight at over 200 kilometres per hour. I recovered to win Race Two and managed to claim the overall, but this round clearly showed me that I was going to have to fight all the way for this Championship. It was just the motivation I needed for the 2010 season.

From that point on it has been an unforgettable season. I won seven of the 12 races and only finished off the podium once. I can honestly say that I had a chance of winning all but one race where we had a minor technical problem. In all the other races the bike was perfect and I battled for the win every time. In the races I didn't win I learnt a lot of valuable lessons that will help me in the future.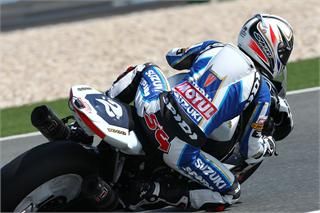 This year I have learnt a lot about the bike due in large part to Phil Tainton and his team. I have asked lots of questions (sometimes quite silly ones) but it has helped me learn how to fit the bike to my riding. This was super-evident in Tasmania where we had no testing and one 20 minute practice session. We had the bike working perfectly for the race and it was the first time I felt like I was on a Supermoto because the bike was so good down into the famous first gear hairpin at Symmons Plains. I could turn the big 600 like a 450 Supermoto!

At Symmons Plains (the final round of the Championship) I was able to win Race One and clinch the title. It was important for me to win the race that won me the Championship even though I could have just ridden around in the pack. Years ago I read that Jeremy Burgess said the thing that makes Rossi so good is that he wins the memorable races - so I am pumped I won my most memorable race !

After the race there were mainly two emotions: Happiness that I had won for myself and the team and relief that Phil and Lynne Tainton and Team Suzuki had finally got the 600 Championship they deserve.

Over the past two years I have worked really hard on and off the bike and I think that's what makes it so good to win the Championship. Now I am looking forward to a holiday with my girlfriend and then beginning work on next year's Championship. Someday, I also hope to achieve the ultimate goal - adding another Aussie Troy to the list of World Superbike Champions !
#template#]thumb_vertically[#/template#]