from ... Ricky Carmichael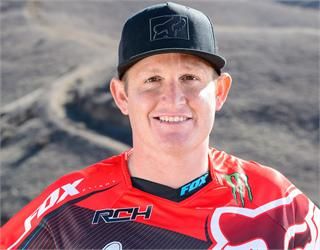 Breaking Bad -
The biggest thing is riders have to get off the gate. It's a bit frustrating with all the preparation that the RCH team has done and how good the Suzuki's are. Just getting off the gate has been down for us, but our speed has been good in practice. As a matter of fact, it's better than I thought it would be this early in the season. The hard part is done as far as preparation and trying to teach someone more speed, but we have to get off the gate. That's the No. 1 objective this weekend; we have to give ourselves a chance and it all starts with getting out of the gate.
These guys are so fast. It's like any kind of racing; when you give those guys a mulligan we handicap ourselves with bad starts and that can't happen. That's our main objective this weekend and if Broc Tickle can do that, I think we'll be where we need to be. If you go by times, Brock should have been sixth or seventh both weekends this year.
Practice Makes Perfect -
It starts in practice and you have to go out and throw a great qualifying lap down. That gives you a good gate pick for the Heat Race. When you get a good gate pick for the Heat, you should have a good start. That sets up for a good Heat finish and subsequently a good starting spot for the Main Event. It all ties together. There aren't many good gates out there; it's slim pickings. Although there are 20 gates, only five are preferred that will give you a good opportunity for the holeshot. A lot of the Main Event racing starts in practice. The last two weeks, we were only a 10th-of-a-second out of fourth in the first practice; it just didn't go as good as we wanted. A couple of the other riders stepped up and put us back to 11th fastest. The frustrating part is not racing to our potential."
Survive Turn 1 Chaos -
When you get a bad start, it's rough. You have to get through the first turn. It's like any elite racing series; you have to eliminate the mistakes. In Supercross, you have to make it through that first turn. Each position is so important because it sets the tone for the race. You have to get out fast and get out early. A lot of the riders are super-fast and close in speed. On these tracks, you have to get a good start to position yourself to ride up front and get the most out of your capabilities. That's a big key; putting yourself in the best possible position that you can to get your best outcome possible. That's the goal. It boils down to good decision-making and that begins with where you start; making the best decisions that you have available, especially when you roar down into Turn 1. And when the racing starts, whether it's a section of the race track that you're really fast on or need to improve on, it's taking the most consistent route on every lap and not making a poor decision and risking a fall that can turn a top-five into a 12th-place finish.
Last weekend in Phoenix wasn't what Broc wanted. It's a long season and I tell everybody this. There's a lot of hype going on around our team. Let's just see where we're at around Round 12. That's when you see the veterans out there separate themselves from the rest of the riders. Take a rider like Chad Reed; he's just back there lurking. He's got two fourth-place finishes but look where he is at in championship points. A guy like Broc, he's a slow starter but he's consistent. Most of the time, he capitalises on everyone's misfortune and that's what I like about him.