with ... Christophe Pourcel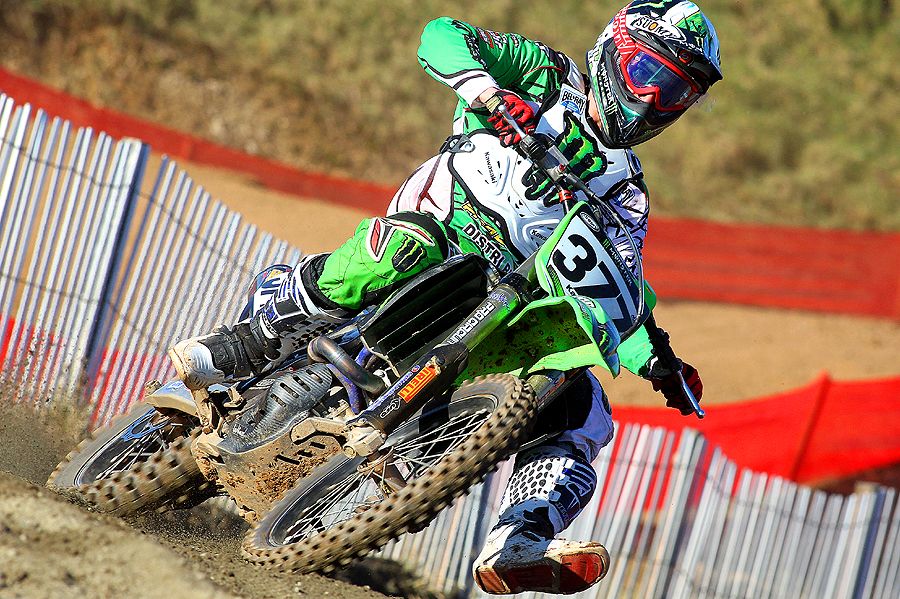 Despite dropping down to fourth place in the FIM World MX1 Championship points, Pourcel remains one of the biggest chances to beat Antonio Cairoli straight up.The biggest problem for Pourcel in recent weeks was the injury he picked up at the Grand Prix of Great Britain. Injuring his shoulder cost him speed and consistency and leaving England with DNF-DNF didn't help his cause.
"I had many examinations just before the Grand Prix of Lierop because I had pain in my back after my crash at Matterley Basin, and finally the doctors discovered a crack in my left shoulder-blade. I had three injections before the weekend as I wanted to ride here, but the pain was too intense in the first moto and I had to retire. I didn't start the second race as the track was even more demanding, but I will try to race next week in Faenza; we have some great memories from this place with my brother as we each won our respective classes the last time we raced there in 2007."
In Faenza, Italy last weekend Pourcel scored 2-2 results and finished second overall to Cairoli and moved a little closer to regaining third place in the MX1 point's standings. Now just six points behind fellow Frenchman Gautier Paulin and with one rounds to go in Germany anything is possible.
"I had less pain to my shoulder-blade in Italy, as I got some treatment since England and I was happy to be back on the podium in Italy. I had some nice battles with Antonio (Cairoli), which was good for me. I came very close to him in the second moto but I couldn't quite pass him. I preferred the track on Saturday, when they did not water it as much. The Saturday was also a big day for me with my brother Sebastien and me finishing 1-2 in the qualification race. It was really nice to see my brother Sébastien back in front again."
Whatever Pourcel can do in Germany ithis Sunday you can be sure he will be looking to end the season on a high. Still without a ride for 2013 a consistent end to the 2012 season is one he needs badly. With many of the leading Grand Prix teams already settled on their rider lineups for next season the former World MX2 Champion has a lot of work to do if he wants to be involved in the FIM World Motocross Championship in 2013.