with ... Jeff Ward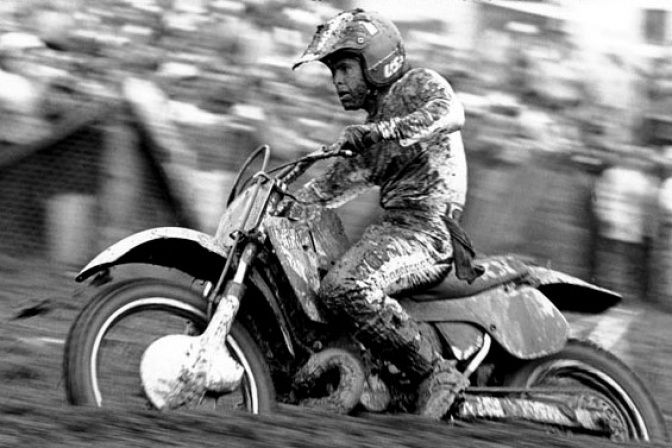 Jeff Ward raced in seven MXoN and won all seven of them, making him the most successful rider in the sports history for this event. Geoff Meyer (for Youthstream) caught up with Ward and asked him about these experiences in the Motocross of Nations.
Did it feel as good to win every time? I mean, was every Motocross of Nations win for you as big a rush?
Yeah. It just got bigger and bigger. We got more liked as we got going. Before, at the beginning back in the early 1980s, we were hated. It wasn't fun going, I mean, we had no friends. It was sabotage from the day we got there. In 1984, when we went testing, my bike seized every time I rode it. They gave us the wrong fuel and they kept giving us the wrong fuel. They were like, "Here's the right fuel!" We'd put it in and my bike would seize. One year we had a practice track all set up for us,. Roger [DeCoster] had it all set up. So we we're driving for hours to get to this practice track. We get there and the farmer says, "You're not coming in!" So we couldn't get in and we don't didn't get to ride. Nobody would help us.
I really don't mean it in a negative way, but there's no doubt in my mind that the race has become America against the world. Would you agree?
Yeah. Back then it was more Europe versus America because they were the dominant outdoor riders. We had supercross, but it still wasn't as big as it is today. But in the outdoors, they just were still flat-out hauling ass. They were fast. We were going into their territory and they were like, "We own it. We're the guys." Now it's us against them where before it was just kind of them against us. It's reverse roles now. And now it's even harder if you're American. You don't want to be up on that podium with third or second place. When they get on the podium, they're pumped; they're still pretty happy. They're not expected to win. It's a different deal now to lose. This year has got a lot of pressure. These guys have a lot of pressure. I don't envy them at all.
The Motocross of Nations has become so big, glamorous and prestigious. I'd assume it's pretty damn cool to walk around knowing that you are the most successful rider from the nation that now has the most victories in the history of the event.
Yeah, it's very cool to be winning'est rider. I've never lost a race. It is definitely the highlight of my whole career to be able to be on that team and win it all the time. It was all pretty cool.