The Italian was in good shape after the operation on his wrists in early July (in the wake of a crash at the Grand Prix of Sweden) and should very soon be given the all-clear by medical experts to start riding his YZ450FM. Here the former MX1-GP World Champion chats about his swift recovery and rehab period.
David, what's the latest with your fitness and the status of the injury?
I feel better but now I'm frustrated because it is not possible to get back on the track again yet. It feels strange to be here [at Matterley] and not be thinking about the races. I have no pain, I feel strong and the doctor is happy with the work that has been done. He says the operation fixed the wrists and made them stronger even more than the surgery I had last year and of course with my job that is important!
What's the next step?
I'm due a check-up soon and then together with the doctor we hope to fix a date to get back on the bike and then I'll be taking it easy and slowly to get back to normal speed. I haven't been cycling or working too much because the season is over for me, and it doesn't make much sense to start training at this time. 2013 has to be my focus now. I am doing some light work to stay in shape but I think when I start riding again in September then I will step it up a little bit and do more work on the bike. I am doing physio every day.
So what have you been doing over the last month or so?
Some work on the house because I've never had such a long period at home! I'm sorting out some small things and hanging out with some friends. I walk to the bar everyday to see people and have a talk. It is a different life.
You haven't had any worries or doubts because the injury was a repetition of the one last summer?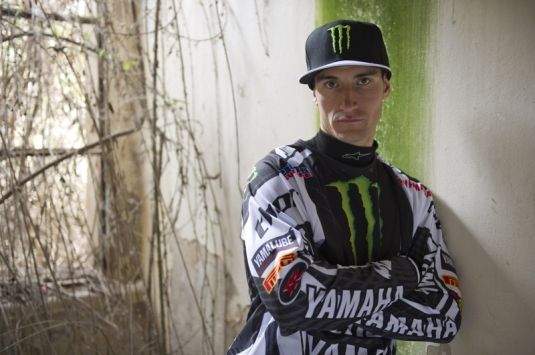 I was happy with the job last year and the guys in Germany took good care of me but the whole process there was not like being at home. I knew the doctor in Italy I needed this time and called him directly from Sweden after the crash. He told me the operation was difficult because he had to take away the old metal work and place new material. There were two options: an easy operation with a long recovery period of six months or a longer and hard operation with a shorter recovery. The doctor advised me to take the harder operation in the end because he thought it would be better for me. It was a long process but it meant I would be able to look at riding a bike two months afterwards. The doctor was pleased with his work and how it all turned out. Last year after twenty days I could move my hands and this time it was two. This year I was fast. I did the same training and was pushing the same way in the motos as I showed in Mexico and Brazil. So why not the same next year? The operation wasn't done on a knee joint or a shoulder or any ligaments; it is just the bone and I saw the best specialist for that. I had two different types of plate last time and now they have been switched for the same material in each wrist and it is stronger. My life is motocross and I want to race.
You look in good form. If you can ride in September will the Nations on the 30th be possible?
No. I hope to be on the bike two weeks before and while I think it would be possible to race I won't be at the level I want to be to do a job for Italy. For that motivation I cannot do it this time. I will miss Lommel but I should know if I can make another race this year quite soon.