with ... Antonio Cairoli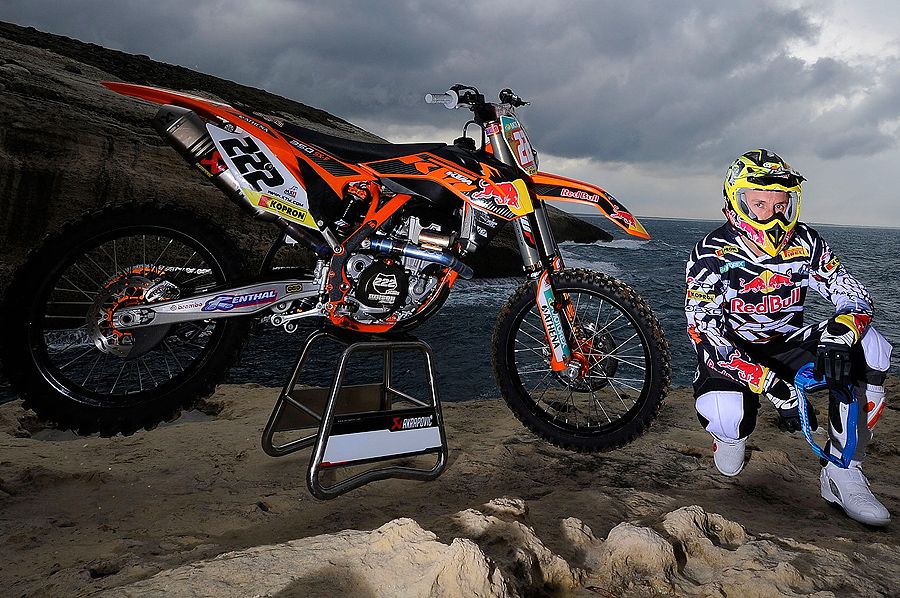 Defending World MX1 Champion Antonio Cairoli continues to prepare for the 2012 FIM World Motocross Championship, which begins in Valkenswaard, Holland, on Easter Monday. We decided to ask him some questions about his preparation and what he expects from 2012.
How has your winter been, can you give me a rundown of things you might have done?


I spend some time with my MotoGP friends; I went riding with Vale (Rossi) at his ranch. We rode MX and I had the first experience to ride a short track. We had lots of fun! Then I did some rally car race at the Moto show with Andrea Dovizioso. It was a great experience to ride in a professional rally Citroen and work with the team! I spent the New Year's Eve with superbike rider and friend for a long time Marco Melandri. We went riding enduro together and at night we had a great party in Rome! Then around Christmas time I went back to Sicily to stay with my family, and my girlfriend Jill's family also came to Sicily, so we could be with the whole family together.
What will your training schedule be and when does it all get serious?


It gets serious when I need to improve something (Laughing).
What did you do for Xmas and New Year's, any New Year's resolutions?
I don't believe in New Year's resolutions.


450 or 350. What are the differences for you on the two bikes?
I've chosen to ride the 350 in my 2012 season. The 350 fits perfectly for me and I believe it is perfect for the GP tracks. I'm pretty sure I would choose the new 450 if I should ride the AMA season.
A year older or a year wiser?
Wiser!!!!
What was for you the biggest moment of 2011 and why?
Winning GP of Valkenswaard with my knee injury, going to Holland from GP of Bulgaria without training, that proved I was strong. I was 9th in the World championship standings after Bulgaria and from that moment in Valkenswaard until Sweden, I rode well, and in Sweden I took over the red plate.
Mantova Starcross, what made you want to do this and is Mantova a better pre-season race than Valence, which is obviously hardpack?
My choice to ride Mantova instead of Valance was obvious, because I like to ride in front of my Italian crowd!
Russia, Mexico, plus all our other favorites. How excited are you to also get to travel to places like Mexico and Russia? Have you been to either before?

Yeah I like to travel and to see stuff from different countries and I'm the type of guy who also goes around to see or visit stuff not just the track and the hotel. I've been in Russia for a GP before. I've never been to Mexico so I look forward to that.
Passion for life, you seem to really love life. What would you like out of life in 2012, not in racing, but just in your general living day to day?

I have some projects going on that I'd love to finish. Maybe in 2012 or 2013!!!