from ... Loris Capirossi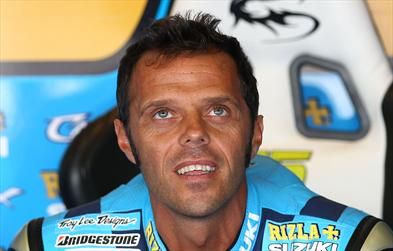 We have had quite a tough season so far and we are not where we want to be in the championship. The whole team is working so hard and we just don't seem to be getting any luck coming our way; and if we do it is bad luck.

The Suzuki GSV-R has improved quite a bit this season from the bike it was last year, but we need more time to test things and find the right solution. Once we do that I know we can be competitive and battling at the right end of the race.

We had a test just after the Brno race in the Czech Republic. It was a very positive test and although it started to rain in the afternoon and we had to finish early, we did manage to get almost all of the work done we needed to. Most things we tested were a step in the right direction so now hopefully the guys back at Suzuki will be able to work on our test data and see what improvements they can make for the rest of the year.

We've got a really tough run-in until the end of the season, with eight races in 11 weekends, so we've still got a lot of opportunities in front of us to get back up amongst the pack where we should be. I will certainly be giving it everything to get the results that the team deserves and pushing as hard as I can to end the season on a high and put the first part of the year right behind us.