Brad Anderson joins Carlton Dry Honda Thor Racing
Anderson has dominated on home soil in 2011, recently adding back-to-back Red Bull Pro Nationals titles to a second British MX1 Motocross Championship and top honours in the Wulfsport British Masters.
Credible performances against the world's best in GP racing and the MX des Nations have made the 28-year-old a sought-after rider, but it was his dominant performance during a one-off event at Raymond Terrace last year that earned the attention of local teams.
Anderson was pleased to confirm the move and looked forward to a new and vastly-different challenge in Australia.
"Winning the British Championship and the Red Bull Pro Nationals was amazing and I have enjoyed my time with the team thoroughly, but I was looking for a new challenge," said Anderson, who is known as 'Mr 200%' by his British fans.
"Racing in Australia last year was terrific and I am really excited to be coming back and joining Carlton Dry Honda to race the entire championship.
"It is a big move – myself, my wife Hayley and my dog will be over for the new year and we're very much looking forward to what 2012 brings."
Yarrive Konsky, Team Principal was pleased to announce the team's newest signing.
"Brad has been on our radar since he came over last year and rode so well at Raymond Terrace," said Konsky.
"His work ethic and dedication fits the team well and we are eager to start working with the British champion ahead of the 2012 season."
Tony Hinton, General Manager, Honda Motorcycles, is looking forward to the new partnership.
"We are really pleased to have been able to secure Brad Anderson for the 2012 season and have him come on board with the Carlton Dry Honda Thor Racing Team," said Hinton.
"With his wealth of experience both here and internationally we know he will be an inspiring member of the team and will help put them in a good position to challenge for the title in 2012."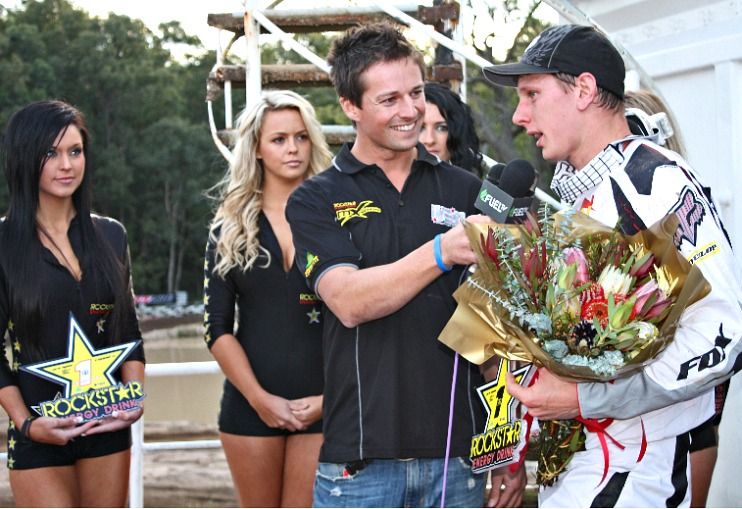 Brad Anderson at Raymond Terrace in 2010
.
Photo courtesy of Carlton Dry Honda Thor Racing.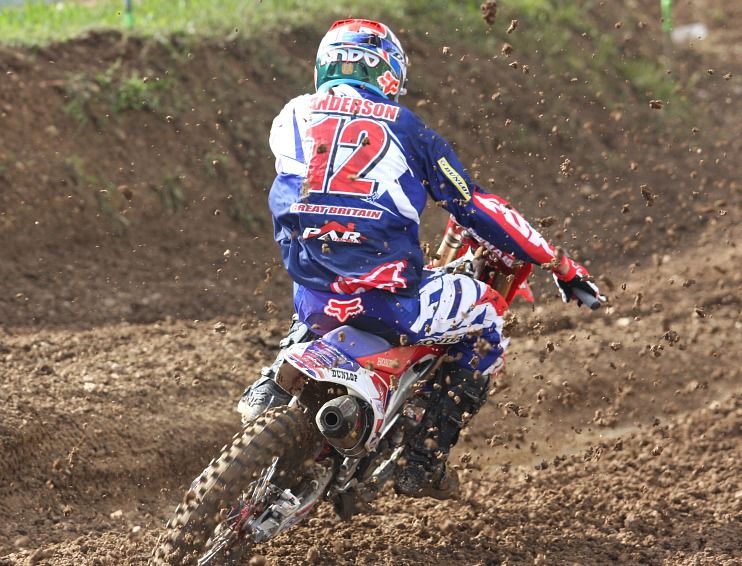 Brad Anderson at the MXoN in France where he rode Open Class for Great Britain. His 14th and 15th contributed to GB's 4th overall , just 2 points behind Australia in 3rd. Photo Alan Henderson.