Ahola wins E3 Championship a fifth consecutive World Enduro title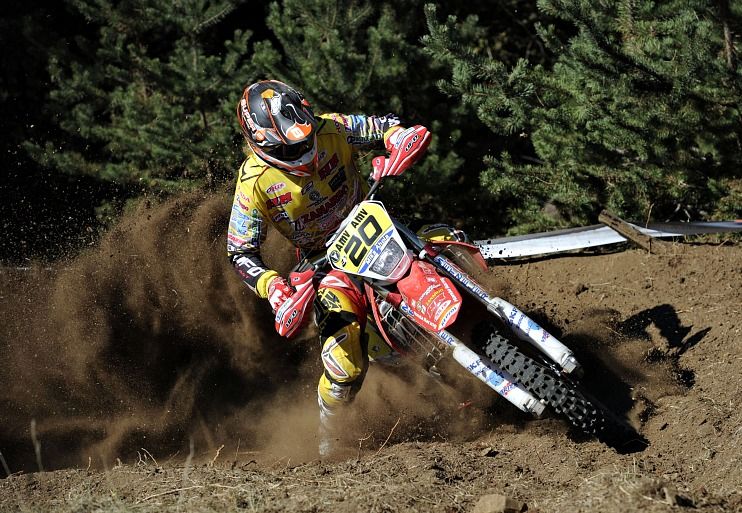 Mika Ahola
claimed the E3 title on Saturday, with a day to go, and with it took his fifth consecutive World Enduro Championship.
He also made history by becoming the first man to win titles in all competitive classes, E1, E2, E3, an extraordinary achievement for the now veteran rider. However, he shows no signs of stopping just yet and has already turned his sights to next season and to the choice of in which class he will compete!
With Sunday came the second world title for the team. The young Frenchman, Jeremy Joly, became the new world champion in the EJ (junior) class, fighting until the end with the Spaniard Mario Roman. Ahola also impressed once again taking another day victory to end the season on top of the podium once more.
Rounding out the team success of Honda HM Zanardo, Rodrig Thain also contributed by winning Sunday's event after a long battle with Salminen. It would be his first of the season, leaving him fourth in the final standings of the E1 class in what has been his debut season with the team.
To top it all off, Honda HM Zanardo were awarded the manufacturers title in the E3 class, bringing the tally to three day wins and three championship titles; a culmination of a year's hard work, coming together in one spectacular weekend.
Mika Ahola, Honda HM Zanardo, E3 World Champion
"It is a great joy to enter history as the first rider to win the World Enduro five consecutive titles in all three classes. I have no words to thank all the guys on the team and my engineer Luke. REALLY THANK YOU ALL!"
Franco Mayr, Team Manager, Honda HM Zanardo
"We are delighte d to have won these titles. We all want to thank Mr. Alfred Ciresa of Moto SpA, which has supported us throughout the season. Thanks also to Guarino Zanardo, which for years has been our historic main sponsor, as well as to all companies that have helped us to this historic achievement.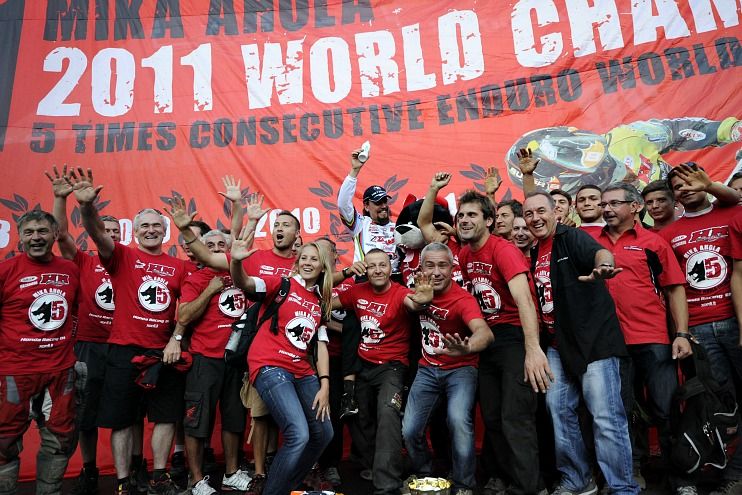 Copy and photos courtesy of the
Honda Pro Racing Press Office.

"