with ... Zach Osborne
Osborne came close to racing the Grand Prix of Great Britain last weekend, but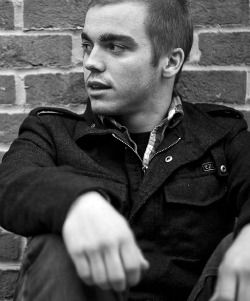 realised it was too soon as his injured shoulder still needs more time to recover.

For Youthstream, Geoff Meyer sat down with Zach and asked him about his problems and the sickness he has had to deal with.
Zach, how are you feeling?
So far it's been a while since my accident. I went home and tried to heal from my injuries and sickness. It's been a bit of a nightmare to get back to racing and I tried to get ready to race at the Grand Prix of Great Britain, but it didn't work out. I am still struggling with my shoulder, it's painful, I don't have the full range of motion, it's getting there just taking more time.
Just must be disappointed to end the season this way?
Obviously I wanted to do the British GP, or any race I can, but I've ridden with sickness and also a fractured wrist and it's time to let it heal up. I can't make it back for Fermo or Gaildorf. I wanted to do those two races and obviously I wanted to do the Monster Energy FIM Motocross of Nations again.
You had the Epstein-Barr virus, tell me about that, have you had that before? Photo courtesy of Geoff Meyer
I had it as a kid in school and they said once you have it, it can come back. You can control it, but I got it again because I got a cold just before Portugal and it was a hot weekend, I put a lot into that weekend and by the end of the weekend I was completely drained. I was running a huge fever after the race and then a week or two after Portugal I started feeling really tired.
How were your days to get over the virus?
I pretty much used to wake up around eight or nine o'clock, eat breakfast, nothing too much a small walk, then I would sleep for like four or five hours during the day and then eat and go back to bed. It was like that for five or six weeks straight.
You didn't get that much time to recover during the season did you?
We had a hard and long schedule with the World Championship and British Championship; we had 17 weeks straight, so it's been a tough year for anyone who does both series. The last four weeks I took some time off and training a bit, but now I am just waiting for my shoulder to get better.