with ... Clement Desalle
After a month recovering from his damaged shoulder, which cost him the red plate and a lot of momentum, Desalle knows that it's an uphill battle to pull back the huge lead Cairoli has, but Desalle isn't a quieter and will continue to fight to gain points on the Italian. Desalle was in the eyes of many the fastest rider in the MX1 class until his injury, but since that crash in Belgium, the Suzuki rider has struggled to get near his main rival. Even in Latvia, a circuit Desalle likes, he was never in the hunt against the four times World Motocross Champion.
For Youthstream, Geoff Meyer catches up with Clement Desalle.

How did you feel in Latvia?
On Saturday in Latvia it wasn't so bad, but on Sunday it wasn't so good, my start was okay, I was okay, but I didn't want to take risks in the beginning and I was fourth. Then I looked to pass Steve Ramon and I attacked and I was on the way to pass him and he closed the line and I crashed bad and lost a lot of time, then I finished 8th. In the second moto my start was good, but Bobryshev passed me and he hit me in the air and the bike went away, I hurt my shoulder a little. After that I was never in the rhythm again and I couldn't find the good lines and I didn't take more risks because I was worried I would crash again.
Just a handful of rounds left now, how strong is your shoulder now?
My shoulder is better, but I had two hard weeks and no riding during the week and then just a little riding this week. It's not frustrating that I am so far behind, but I am more disappointed with the situation. I mean, I can work hard and try and come back good on my bike.
You were the fastest guy before your crash; do you feel like you can come back and regain your speed?
What does it mean to be the fastest guy before? I don't know if it means anything now, but we still have some races and I will do my best to come back to the top of the championship points.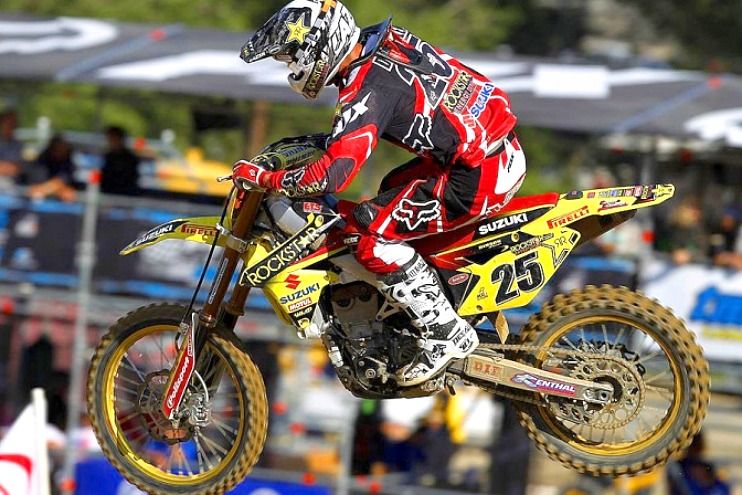 Photo: Clement Desalle - Ray Archer image.