with ... Arnaud Tonus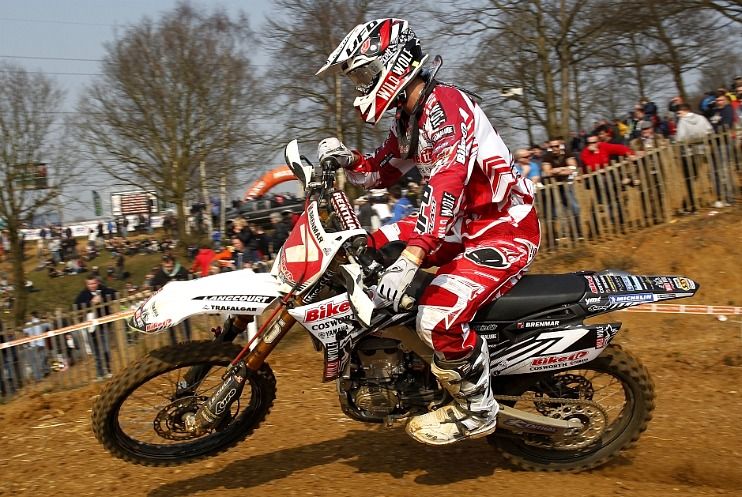 Holding down sixth place in the FIM World MX2 Championship with 256 points, Tonus is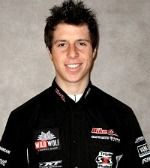 very much the next guy in line behind the top four and needs just a little luck to move into fifth place, which is presently held by his team-mate Zach Osborne (Osborne has 265 points).
Tonus knows that the top four riders (Roczen, Herlings, Searle and Paulin) are a little quicker than him, but he knows that slowly he is working out how to race with those guys.
Can you explain your weekend in Germany for me?
The first race I had an okay start and I had a nice rhythm, but then we had a small problem with the bike when the hand-guard came up and was stopping the clutch lever from going out fully. I did what I could from that point. I was up in second at the beginning of the second moto, which was amazing, but I made a small mistake. I was a bit disappointed and found it hard to get back in the race. After twenty-five minutes, it was much better and I could catch Zach and pass him but it was a tough one. I've been consistent for the championship but this was a missed chance. It was great to see so many people here and a noisy crowd like that.
Prior to Germany you had some ups and downs, didn't you?
France was up and down and I got fifth in one moto, then in Portugal I had a big crash in the first lap of the first moto and came back to 11th, then the second moto I got fourth, which was good, the rhythm was also better, it was fun. Also Spain wasn't so good, my start in the first moto wasn't so good and in the second moto I was battling for third and it was nice to ride with those guys and learn. I don't race with them much, so the second moto I was fifth and it was a nice race.
How important is that to race with guys like Paulin, Searle, Herlings and Roczen?
It's just when you ride with them you see different lines and you can really improve. To

race with them you see things that make the small difference. Spain was my best in the second moto, I could flow and I was on the same lap times as them. I just need to get a good start and be on the same lap as those guys.
Being able to run with those guys must do great things for your confidence?
My confidence improves and also just to learn and find some questions that I often asked myself. Sometimes I have one good moto, but the other moto is less and I just want to get two good motos and put them together. With the rhythm I have now I think that is possible.
You have a big fan following in England due to racing the British Motocross Championship. You must be looking forward to racing the British Grand Prix?
I am leading the British Championship, in the last round I went 2-2-1 and I am like 30 points ahead and we have three rounds to go, so I have a good chance but it's not over yet. I like racing in England because there is a good atmosphere and the tracks are good and I get to race a lot against Zach (Osborne) and its good practice for the British Grand Prix.