with ... Antonio Cairoli
The Red Bull Teka KTM Factory rider is slowly coming back to his best form. As is always the case with Cairoli, it's been his consistent results that have seen him rise to the top of the FIM World MX1 Championship points.
We caught up with Antonio last Sunday and asked him about his weekend in Sweden and also how he is progressing towards World Championship number five.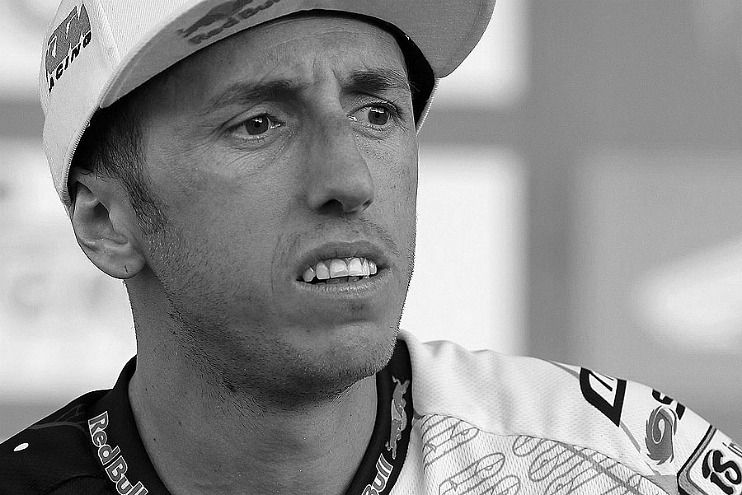 Photos: Antonio Cairoli - Ray Archer image
Antonio, can you explain what happened in that crash in Sweden? Also your return to the front of the pack was amazing to watch, how did you do that?
It was a big crash after the downhill and it was not the best place to crash. I realized I was okay when I stood up, but my clutch lever was stuck. Everyone was gone and I tried to come back as quickly as I could, I got stuck behind some guys, but I am really happy with my performance.
How did you feel about the track conditions?
Cairoli: Saturday was dry and slippery, but we had rain and it created my lines and the track was better on Sunday.
The second moto Frossard was just too quick or not?
I was pushing a lot, but Steven was riding strong from the beginning and I lost some time on Steven and when I passed Rui I was a long way away. At the end I rode a little better, but I was totally tired and I am happy with the overall. For sure I am always there and I have to be more aggressive and sometimes I am too clean with some riders. I am looking forward to having stronger races in the coming months, as my condition is so much better.

How did you feel in Portugal and Spain?

Two good races in Portugal and Spain, one time second and one time first, in Portugal I wasn't fast enough and Desalle was too strong and it was hard to pass him. I was close in both races, and I was disappointed to miss the Grand Prix.

You seem to have a lot of races where you get close to the front guy, but you can't pass him. Why is that?

The years before the tracks were easier to pass riders, but France and Portugal I couldn't pass easily and my rhythm was not good at the start of the races. After about 20 minutes my speed and lines become better, but I need to have that more often now, I need to get my speed and rhythm better quicker, at the start of the races.

You must be happy with how your season is going now?

The Championship is really good, I am always there and I just have to keep on being on the podium at all the rounds and that is good for the Championship.

Clement Desalle has been very strong, but making many mistakes. What is your opinion of Clement this year?

Desalle is the fastest and the strongest and mentally he is also strong, but for me I was coming from a difficult time with small injuries and of course my knee, but now it is coming better, and I feel more comfortable and the bike is set up the way I like it more.

What about being involved in the Italian team for the Motocross of Nations again in 2011?

We are always excited to be part of the Italian National team for the Motocross of Nations and we want to reach the podium at this year's MXoN, it's something we always try and achieve.

Christophe Pourcel is back and he will race in Germany this coming weekend. Are you looking forward to racing him again?

It's great; I am really looking forward to racing him again. Christophe is a really big talent and one of the riders I really enjoy racing against. We had a lot of good races together in the past and I hope he can be really fit and at the front of the pack, even riding for victory in the GP's.