with ... Rui Gonçalves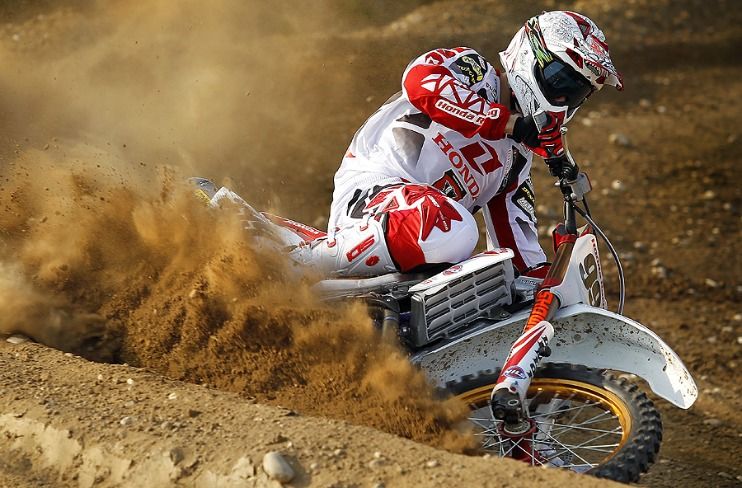 Photo: Rui Goncalves - Honda Red Pro Racing image.
Youthstream's Geoff Meyer catches up with Rui.
Rui, it was a big change for you going from KTM to Honda, how did that all work out?
When I needed to find a deal for 2011, I wanted something really good. It was difficult to go from a factory KTM team to a smaller team, I didn't want to do that, having worked with so many people and getting all this material. Fortunately, I found a deal with Roger Harvey and we got in contact and things went pretty smooth from there. We made a deal that was good for me and also good for Honda and to be honest, I made a really good deal and a good choice. I am happy for what I did and I don't regret anything. We are working in a good team and the atmosphere is great. First time working with Japanese engineers and I am really enjoying it. It is great to have that opportunity and test with them and use their parts, because they have really, really good stuff.
I remember in Bulgaria and Holland you looked really sharp. Were you happy with the start of your season?
You know, the season started good, two times fifth in the first two rounds, but I don't want to think too far ahead, I want to go race by race, and approach racing the same as I did for the first few rounds. There are some guys who are really fast and the pace is high, but my goal is to always get better and better. Now I have been top five, I want to get a podium and try and ride up front and that is what I am working for and what I work for every day.
Obviously, the next step is a podium, how quickly can that come. Do you need to be patient with that, how does that work?
You can't be patient, but you can't rush it either, if you are patient then it might not come, and if you are too rushed and it doesn't happen, you get frustrated. You need to find your way smoothly and go naturally and not fight things. On your worst days, you need to minimize the damage and on the good days you need to go for it. You know when you feel good and the pace is high and the training is good, then you can aim higher. I feel good at the moment and I am training well with my trainer Russell White and everything is good.
Which circuits do you like this year? I know you like Holland and Portugal?
Every race I look forward to, every time I get on the track I want to do well and ride my best. Portugal is of course an important race for me, but I like them all. I like Valkenswaard, it was my first GP win and I also won in Portugal. It's nice to go back there and enjoy the memories, but I like so many of the circuits on the calendar.